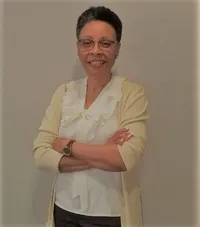 Sandra Griffin is a licensed professional counselor specializing in individual, couples and family therapy. With over 15 years of experience, Sandra has worked in a number of therapeutic settings such as Oakwood University and University of Alabama in Huntsville as a college therapist, Bradford Health Services as an Adult and Family therapist, and Alabama Psychiatric Services as a therapist. Sandra is a graduate of Alabama A & M University with a Master of Science degree in Counseling Psychology. Additionally, Sandra specializes in Rational Emotive Spiritual Therapy and Cognitive Behavioral Therapy. She is currently serving as a private practitioner at Changing Lanes Christian Wellness Ministries and Counseling Center (along with her husband, Reuben Griffin) working with a broad spectrum of clients. Among her areas of expertise are depression, anxiety, bipolar disorder, substance abuse recovery, codependency, family of origin issues, women's issues, marriage enrichment, relationship issues and spiritual matters.
Sandra is an interactive, solution-focused therapist. Her therapeutic approach is to provide support and practical feedback to help clients effectively address personal life challenges. She integrates complementary methodologies and techniques to offer a highly personalized approach tailored to each client. With compassion and understanding, she works with each individual, couple and family to help them build on their strengths and attain the personal growth they are committed to accomplish.
Sandra's message to you is "We will spend some time looking at the good and bad things that have happened in your past. But rather than wallowing in the past or dredging up and reliving painful memories over and over, we will focus on the future. Regardless of what has already happened, due to either your poor choices or the hurtful choices made by others, you and your situation can change. The solution is to start making these healing choices now and depend on Christ's power to help you". (Life's Healing Choices p. 8).